With Iron Man 3, Star Trek Into Darkness, The Great Gatsby, The Hangover: Part III, and Fast and Furious 6 already having hit theaters this summer, you have probably been thinking to yourself, what am supposed to do with the rest of my summer, now that I've seen all these great movies? Let me help you answer that question. The answer is not going on a vacation (A beach front resort in Florida won't cure your blues), nor is it picking up a hobby (knitting, learning a new language, rollerblading are all useless.), nor is it any form of physical fitness (you're perfect just the way you are). What you should do with your summer now that you've seen all the major blockbuster films released up to this point is simple,  you should get back indoors as soon as possible and indulge yourself in the films below that made my top ten list of most anticipated films yet to be released this summer. Sunlight, exercise, and self-betterment are wastes of time, but seeing a movie where Jeff Bridges plays a ghost cop most certainly is not.
 Please understand that the construction of top ten lists involves a certain amount of bias and opinion by the author. I assure you that I do not present this list as fact, but merely as thoughts on what films excite and intrigue me most as the dog days of summer near.
10) 2 Guns
Release Date: August 2nd
Starring: Mark Wahlberg, Denzel Washington, and Edward James Olmos (of Stand and Deliver fame)
This film was originally slated to be a buddy comedy that paired Owen Wilson and Vince Vaughn for the first time since Wedding Crashers, but that all fell through and Vaughn and Wilson will be "Interning" this summer instead. What we get instead of a screwball cop-edy (combination of cop film and comedy) is an on the edge of your seat thriller that focuses on the relationship between a DEA Agent and Naval Officer whom have been hired by separate organizations to investigate each other. They eventually discover that they have been hired by the same organization and are involved in a setup. Bullets, biceps, and one liners ensue! If Denzel Washington can channel his inner Training Day and Mark Wahlberg can deliver the same performance he has given us in the dozen or so other movies that he has done just like this, then expect 2 Guns to be a fast paced and fun summer watch.
9) R.I.P.D.
Release Date: July 19th
Starring: Jeff Bridges, Ryan Reynolds, Kevin Bacon, and Mary Louise-Parker
Of all the films on this list, R.I.P.D. is the one that I have the least amount of confidence in, as the concept of the story and the trailer itself don't make the film look incredibly appealing. R.I.P.D. is the story of a recently murdered officer who in the afterlife joins a team of dead police officers known as the R.I.P.D (Rest In Peace Department) to track down the man who was responsible for his death. R.I.P.D. finds itself on this list solely for its cast and the potential that a partnership of Jeff Bridges and Ryan Reynolds has steeped within in it. Bridges will play the undead partner to Reynolds as they work to clean up the streets of the living "riff raff" that it encompasses. Bridges has been so consistent over the past few years that it is hard to imagine him signing on to something this bizarre, unless he thought it was going to work. As one of the early members of the Ryan Reynolds fan club, I will be the first one to admit that he has struggled since the ingenious rom-com Definitely Maybe. I hope that I am wrong and that R.I.P.D. will be just weird enough to work.
8) The Internship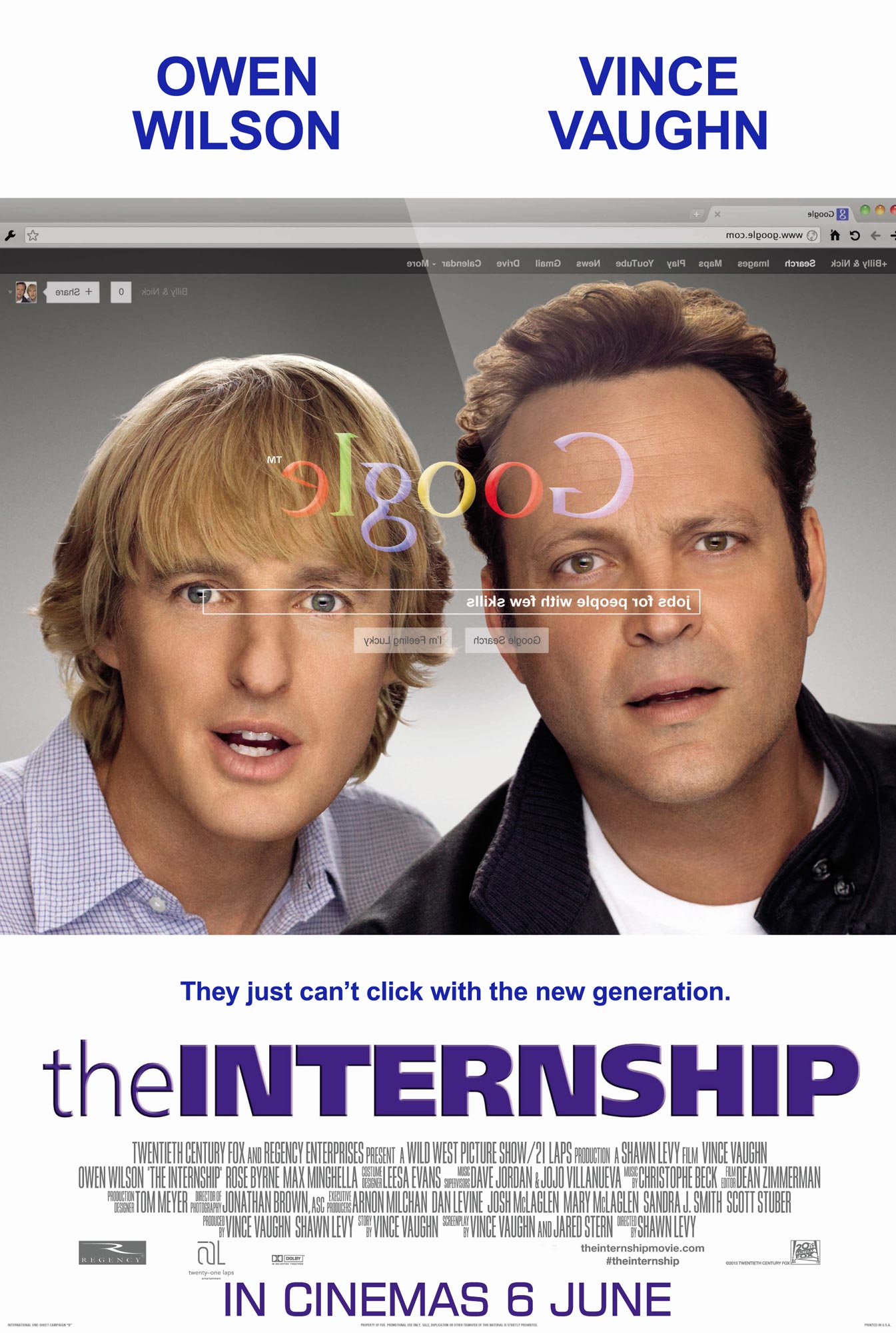 Release Date: June 7th
Starring: Owen Wilson, Vince Vaughn, and a bunch of thirty year-olds playing teenage Google interns.
Vince Vaughn has been on a cold streak over the past four years, with films like: The Watch, The Dilemma, Couples Retreat, and Fred Claus. His fellow intern-partner in crime Owen Wilson has done slightly better with films like: Marley and Me, Hall Pass, and the Woody Allen surprise hit Midnight in Paris, but neither of the two actors have come close to replicating the success they found with the 2005 box office smash and instant classic, Wedding Crashers. The Internship marks the first time Vaughn and Owen have co-starred in a film together since the release of Crashers eight years ago. I sincerely hope that Vaughn has just been in a slump (admittedly eight years is a lengthy slump) and that this film will remind audiences what made these two so great years ago.
7) The Lone Ranger
Release Date: July 3rd
Starring: Johnny Depp, Armie Hammer, Tom Wilkinson, and Helena Bonham-Carter
As I mentioned in my Trailer Verdict piece a few weeks ago, while Johnny Depp has taken on some questionable roles in recent years, he and director Gore Verbinski struck gold when they collaborated together on the first three Pirates of the Caribbean films. If nothing else, Depp will impress in the role of Tonto and, judging from the trailer, provide some comic relief. Armie Hammer is still something of an unproven commodity at this point, as he found success in The Social Network, but struggled in J. Edgar and Mirror Mirror. Hammer's depiction of The Lone Ranger will be a make or break role for him because whether good or bad, it is sure to gain some major exposure. This film would probably be generating more buzz if it weren't being released by Disney, a name generally synonymous with wholesome family fun. Maybe a family version of The Lone Ranger is what audiences want. Time will tell.
6) The Heat
Release Date: June 28th
Starring: Sandra Bullock, Melissa McCarthy, Tony Hale (Buster Bluthe), and Marlon Wayans.
Director Paul Feig is back with his first studio release since the surprise smash hit of 2011, Bridesmaids. Feig has brought his favorite muse Melissa McCarthy along for the ride as well. On the surface, The Heat appears quite cliché. The film teams up two cops each of whom have never had partners, or friends for that matter. We meet uptight FBI agent Sarah Ashburn, played by Bullock in a role eerily similar to Miss Congeniality, and a maverick Boston cop Shannon Mullins, played by McCarthy, as they are forced to be partners in order to bring down a drug lord wreaking havoc on the streets. I have a sneaking suspicion that the two will rub off on each other and slowly forge a friendship; it's really nothing more than a hunch though. All jokes aside, Feig did an excellent job with Bridesmaids and Melissa McCarthy is a bankable Hollywood star. The Heat may surprise some and turn out to be one of the funnies films of the summer.
5) This Is The End
Release Date: June 14th
Starring: Seth Rogen, Jay Baruchel, James Franco, Craig Robinson, Kenny Powers (Danny McBride), and Paul Rudd
Originally shot as an online short by Rogen and Baruchel after the success of Knocked Up in 2007, This Is The End tells the story of a group of celebrity pals attending a party at James Franco's house when the apocalypse takes place. Although not much is known about this film in terms of plot, we do know that This Is The End will feature an endless amount of celebrity cameos and self-parody, which has potential to be the most crude movie released this summer. If you enjoyed Knocked Up and Pineapple Express then This Is The End is a safe bet for summer enjoyment.
4) Man of Steel
Release Date: June 14th
Starring: Henry Cavill, Amy Adams, Michael Shannon, and Russell Crowe
With the success of the Iron Man franchise, The Avengers, and The Amazing Spiderman, we have Warner Bros. attempting to reboot a franchise that was rebooted just seven years ago. This time around it appears that the studio intends to put their best foot forward, as they assembled an all-star cast (see above) with an extremely capable director, Zack Snyder (Dawn of The Dead, 300, and Watchmen). The last attempt at a Superman film, Superman Returns, set the bar so low that it seems nearly impossible for this film not to exceed its predecessor in quality and enjoyment.
3) World War Z
Release Date: June 21st
Staring: Brad Pitt, Mirielle Enos, and David Morse
World War Z teams up a seemingly bankable duo in Brad Pitt and a bunch of zombies hell-bent on destroying the world. Pitt plays a United Nations' employee who attempts to prevent the impending zombie takeover, as the undead topple governments and armies across the world. World War Z continues  with the trend of Zombie related fanfare that we've seen this past year, as the torch carried by vampires for the past five years is slowly handed to the next monstrosity.
2) The World's End
Release Date: August 23rd
Starring: Simon Pegg, Nick Frost, Martin Freeman, and Rosamound Pike
Not to be confused with "At World's End," the third installment of the Pirates of the Caribbean franchise, or "This Is The End" the Seth Rogen film mentioned above, The World's End teams up the hilarious British comedy duo of Simon Pegg and Nick Frost with director Edgar Wright for the self-proclaimed third part of the "Blood and Ice Cream" trilogy. With the success of the first two films that the trio worked on together, Shaun of the Dead and Hot Fuzz, audiences should expect this tale to be much like the first two. The World's End tells the story of four friends reuniting after twenty years to recreate an epic pub crawl only to learn that they have become the world's only chance at survival. Be warned that if you did not enjoy Hot Fuzz or Shaun of the Dead then this brand probably isn't for you.
1)  Elysium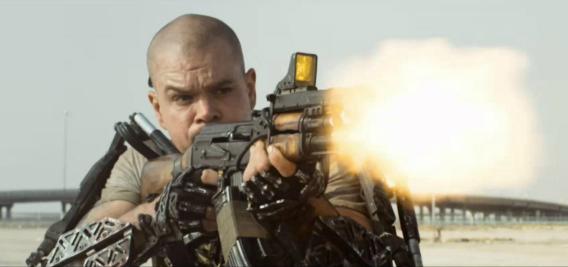 Release Date: August 9th
Starring: Matt Damon, Jodie Foster, and Alice Braga
Set in the year 2154, where the privileged reside on a man-made space station while the rest of society is stranded on a decrepit and ruined version of earth, one man seeks justice and embarks on a mission for equality of classes and yearns for a way of meshing these two worlds together, and yes, that man is Matt Damon. Elysium is one of the more interesting concepts to hit theaters this summer and with the success of the last film that director Neill Blomkamp made, District 9, along with the quality cast, this film appears to be an August must see.
I hope you enjoyed the list. If you strongly agree or disagree with any entries on this list then leave a comment in the section below. We at Filmophilia appreciate our readers and would love to hear your thoughts.
- Adam Dietz